For all of you wanting free ways to earn recurring income online, Leads Leap is a viable option that requires NO investment. This post isn't a review of Leads Leap (you can read my full review here), this is just meant to show proof that they do pay out affiliate commissions.
I started out at Leads Leap as a FREE member back several years ago. I can't even remember the exact year, but I did remain a free member for many years because I was scared to upgrade to Pro and spend the money. However, I DID want to upgrade to PRO for a long time since there are many benefits of upgrading.
Before I get into the income potential, I want to point out that Leads Leap is a very legitimate company in the internet marketing industry, with over 119,000 members from around the world as members! Leads Leap has been in business since 2008 and they are in the business of selling advertising to network marketers and people in the online income industry.
Let's Talk About Money…
As a Pro member of Leads Leap, you are able to earn 50% recurring monthly commissions for each Pro member you refer as they remain a Pro member.
You can read about the benefits of upgrading to Pro here. In a nutshell, you get automated, hands-off advertising to whatever you are promoting online plus many other benefits. 
The Pro membership costs $27 per month, the last I checked. On special occasions, you can get a discount on that price.
Let's Do The Math…
So, if you are a Pro member and you refer another Pro member, you will earn $13.50 per month in recurring affiliate commissions. If you just refer 10 Pro members per month, you'll be pocketing $135 per month in recurring passive income. There is no limit to how much you can earn.
Free Members Can Also Earn
Free members can also earn with Leads Leap, but only 25% recurring commissions. That means if you are a free member and you refer a Pro member, you will earn $6.75 in recurring monthly commissions. That's NOT bad considering you are not investing any money and you are earning passive recurring income!
My Payment Proof
As you can see below from this screenshot of my account, I have been paid out from Leads Leap and have pending commissions. So far, I have earned a total of $150.65 in commissions and $46.90 is pending (there is a 60-day wait on all commissions to allow for refunds… that is the only not-so-great part of this affiliate program). My payable commissions are $23.45, meaning I can request those funds anytime.
Once you request your available funds, you'll have to wait a few days (sometimes up to a week) to receive the funds. I really don't mind that, although instant commissions would be ideal.
Payments are processed through Paypal or SolidTrustPay.
Join Leads Leap Today!
As you can see, Leads Leap is an honest, long-standing company that offers an amazing affiliate program for both free members and Pro members. I highly recommend it because it's a win-win; you can get free advertising when you go Pro and also earn higher recurring commissions. Join for free now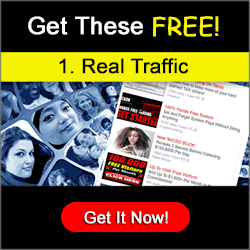 My Recommended Traffic & Lead Sources
If you want to check out my full list of recommended traffic and lead sources, click here now. Most are free to join and use.
Affiliate Disclosure: This post may contain my affiliate links, which means if you decide to buy a product or service through these links, I will earn a commission. This has no effect on your purchase whatsoever and you won't pay more. Thank you for your support and I aim to continue providing you with quality content!